Full Metal Panic? Fumoffu!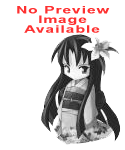 Title
Full Metal Panic? Fumoffu!
Categories
Year Published
Users who liked this show also liked...
User Rating
Average user rating is : 100%
Description
This second installment of Full Metal Panic follows the manga closely. Full Metal Panic? Fumoffu consists of short episodes, taking place mostly in school, with light theme packed with laugh and comedy. School is supposed to be a peaceful study environment. Not anymore... Just like this morning, Sagara managed to blow up Kaname's shoebox after he suspected that it had been tampered with, when it was actually someone putting a love letter into Kaname's shoebox..